Marketgoogly is a financial advisory and tech-based investment platform with simple goals such as spreading financial literacy, simplifying investing, and long term wealth creation. We believe in making investing rewarding and offer a range of financial services like Financial Planning, Personal finance, Equity, Mutual fund, and alternative investment advisory services.
Client priority always comes first for us. We believe each penny saved and invest smartly can help in wealth creation. We believe in creating investment opportunities through our experience, expertise, and technology, which fosters transparency and benefits investors through innovative methods.
We understand the importance of your hard-earned money and believe in solid fundamentals and time tested investing principles. We are committed professionals with the highest practice standards.
We are a registered investment adviser (RIA) under the SEBI investment adviser regulation act of 2013 and MSME India. As a trusted RIA we deliver unbiased and independent advice.
A Word from our founder
At Marketgoogly, since we started we have build up collected expertise and experience within financial planning, personal finance, and advisory services. We are growing continuously along with our clients and our employees. We offer professional quality services and are committed to putting our clients at the heart of our business and maintaining a long-term relationship with our clients.
Khushboo Dhanuka
Cheif Executive Officer
We are committed to nurturing individual investors so they can understand, commit, and grow their finances and feel confident about their financial journey.
Our Core Values
Fairness & Transparency
We believe in creating value and growth for our clients by ensuring a high level of transparency in everything we do and give the client a good and fair deal.
Integrity & Honesty
We strive to be a reliable partner to our stakeholders by ensuring a high standard of ethics and integrity and be accountable, straightforward, and honest in all our offerings.
Services
We provide quality financial services and advice without any biases. We strive to be a little better every day.
Innovation
We consider innovation our key to success. We are continuously keeping abreast of market movements and searching for the best opportunities which aid in making superior investment decisions for you.
Information
We strive to help our clients make the best and most informed investment choices. Our highly skilled analyst research on a day-to-day basis and share information regularly with investors using various communication channels.
Our Team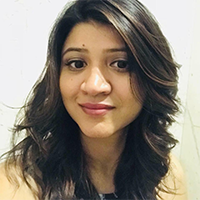 Khushboo Dhanuka
CEO
Meet our Chief executive officer. Stays calm like a piece of rock, dreams to travel across the globe and beyond, and a street lover.
A passionate entrepreneur and cheerleader who has set the vision for Marketgoogly. She has worked with top investment banks with 10 plus years of industry experience and has served clients globally. She aspires to make wealth management services available to everyone, guide others to achieve financial freedom, spread financial literacy, and create a delightful customer experience. One life advice that she follows- The power of habit can transform your life.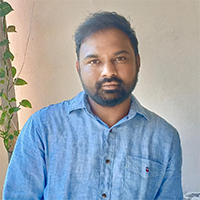 Srinivasalu
CTO
Meet our chief technology officer. Lazy like a Sloth, dreams of exploring space and love conspiracy theories.
A perfectionist who oversees the entire technology and operational activities. He believes in creating simple and investor-friendly products. At Marketgoogly, he sees an opportunity to bring change in the financial services sector, by making the product affordable to the masses. One life advice that he follows- The technology you use impresses no one. The experience you create with technology is everything.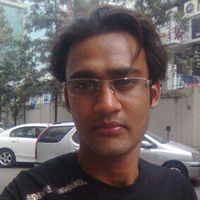 Rahul Agarwal
VP Marketing
Meet our marketing chief. Cooler than Antarctica, eat like as it's his last day on the planet and a go-getter.
A radiant ray of sunshine who generates the most insane ideas and pushes everybody to explore their limitations. He has great advertising skills and responsible for strategizing and implementing marketing campaigns. He wants to communicate the values of Marketgoogly through a variety of communication channels. One life advice that he follows- There is nothing under the sun that you can't get done.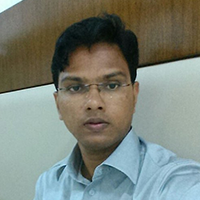 Tejeshwar Singh
Research
Meet our research expert. Sorted like a dictionary, enjoys classic English songs, and loves gardening.
An effective communicator who stays glue to his work until it's killed with perfection. With his Smiling face and analytical skills, he wins over everyone he meets. He believes in solid fundamentals and wants to benefit the investors in a dynamic market environment. One life advice that he follows- If investing is entertaining, if you're having fun, you're probably not making any money. Good investing is boring.
Mission

To be the preferred financial and investment service provider and create value and growth for our clients, stakeholders, and communities we serve.

Vision

We are committed to nurturing individual investors so they can understand, commit and grow their finances and feel confident about their financial future.

Vision

Being innovative and customer-centric we are looking to contribute positively to the communities in which we live and work.
They Love Us
I loved the fact that nobody threw intimidating financial jargon or painful paperwork at me.

The financial planning and investment process have made me better prepared for the things, I want in the future.

A refreshing approach to investing. It makes my life simple.

I get regular updates from them and they are just a call away for answering any queries. Excellent support from the team.
Wanna explore new skills, innovations, and experiences in financial services? Well, then you've arrived at the right place!
You will find that Marketgoogly is buzzing with endless growth opportunities.
And we will find something for you